Are you looking to buy a new sex toy, bottle of lube or sexy lingerie? Yes? Then check out the sites listed below. These links are for stores that we are affiliated with, which means that we make a percentage of each sale made, but don't worry, this doesn't cost you any extra! In order to support the site please clear your cookies before clicking through a link so the store knows you got there through us. It helps to keep this blog up and running so we can continue to make content and put out reviews. If you have any questions about any of the stores below or purchases you plan to make, feel free to send us a message and we'll be happy to help. Thank you!
Lovehoney have a returns policy that allows any unopened, unused or unworn product to be returned within thirty days for a full refund or exchange. Account holders also qualify for a one year product guarantee which means any products that fault within a year of purchase will be replaced.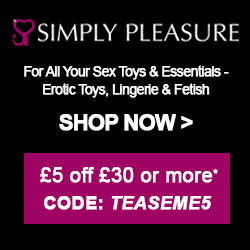 If Lovehoney don't have the item I'm looking for I usually head on over to Simply Pleasure as they have an equally huge range of products to explore. They do some fantastic deals and offers on luxury products and you're likely to find an absolute bargain over there. Use the codes on the above banner to get even more money off your purchases.
Bondara were one of the first sex shops I ordered from. They offer free UK delivery with orders over £19.99 and free gifts with purchases over £25. You can choose between a gift for her or a gift for him. The product changes on a fairly regular basis so make sure to keep checking back for something that might interest you.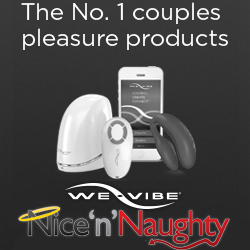 Nice 'n' Naughty have no minimum order requirement for free deliveries within the UK. If you order before 3pm Monday to Friday then your order will be shipped the same day. They have a fantastic range with a huge selection of Fun Factory, Fleshlight and Fleshjack products.
Are you looking for some new bondage gear or something a little more 'out there'? Look no further. If there's a fetish for it, Uberkinky probably cater for it. They also have the biggest selection of Vixen Creations products in the UK, so if you're after a Lonestar or a Buck, this is where you'll find them.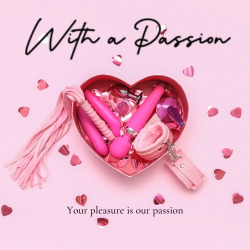 Sextoys offer free UK delivery with orders over £30 and have a 365 day returns policy. They also price match, so if you see something you like but it's cheaper in one of these other stores, follow the instructions on their site and you'll get a new, better price sent to your inbox.
Ann Summers are one of the most well-known sex toy and lingerie retailers in the UK. If you like dual stimulation, this is probably your best bet at finding a rabbit shape that works for you. Ann Summers have a massive range of rampant rabbits hopping about in their hutch. Read their descriptions carefully to make sure a toy is body-safe before buying.
Harmony is another one of my go-to options when buying sex toys and essentials. I think they have a fantastic range of Sliquid and possibly one of the biggest in the UK, so you're sure to find a flavour or type that is suitable for you there.
Carvaka offer free UK shipping with orders over £20 and have a 60 day returns policy. They have a wide selection of vibrators and other toys to choose from, but there are quite a few porous options on their site that I'd recommend staying clear from. Stick to those silicone options.
A clear, easy-to-use website that offer a great variety of adult products. I've found it difficult to source Intimate Organics and Jopen products in the UK, but Secret Love Joy offer quite a few of their products. It's the place to go if you're in the market for either brand. They also offer free gifts with purchases over a certain amount and who doesn't love a good freebie?
Belle De Soir are one of the smaller companies on this list and don't have a huge product range, but they do offer mostly high-quality and luxurious vibrators. If you're looking for a Lelo Mona 2 at an affordable price tag, this is the place to get one.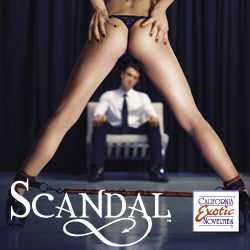 Latex, Leather and Lace have a HUGE range of lingerie, fetishwear and come fuck me heels. If you like dressing up, engaging in some latex or wet look materials and/or wearing stripper heels, this is the place to find all the things that make your fantasies a reality.
Betty's Toy Box are one of my favourite US-based companies. You can get free shipping on all orders over $29 in the contiguous US and free shipping to Canada if you spend $99. They have an amazing range of products and the majority of their stock is body-safe, yay!
I think the reasons I love this company are pretty self-explanatory. Tantus are some of the best silicone makers in the world and make a whole array of dildos, vibrators, plugs and bondage equipment. If you're after a bargain and an interesting colour scheme out of the realm that they usually stock then check out their grab bag section.
Peepshow Toys are one of my newest affiliates but I am already in love with them. If you're in the US and looking for a body-positive, accepting place to shop that throws no labels on who can use a product, then this is the place for you. Get 10% off site wide with code 'NatandTom'.
Y'all know how much I love my We-Vibe Tango and Touch, so I'm proud to report that I'm now affiliated with the makers of those babies. Check out the rest of their products over at their site and maybe even treat yourself to a thing or two!
I have already shared my love for Lovehoney on numerous occasions, but now I'm sharing love for the  Canadian version of their website. I tend to tweet my offer codes for this site, so look out for those if you're looking for a discount or deal or two.
Another company that is truly dedicated to body-safety and making amazing sex toys. Split Peaches listen to feedback from customers and work with them to create excellent pieces of silicone art. They even offer safe sex toys for the size queens of the world. Trust me, even the mediums are pretty big.
Spend over $100 and JouJou will provide free shipping within Australia. They have over 50 pages of vibrators and the majority of those listed are high-end, luxurious, well-known brands that I love. There are a few porous items here and there, but JouJou are prominently body-safe. Woo!
SaveSave